Sound Healing is a very powerful therapy and an important part of the session.  Soothing sounds helps one let go of the mind and it's swirling thoughts and focus  instead on the sensations of their body.  Clients often ask me to write down the names of the music they are listening to, and tell me that listening to the music later helps them remember the peace they felt during their massage.
I am always on the outlook for new music. Out of the dozens I own, here are six of my favorite CD's for massage.
Compassion & Essence –  Peter Kater
Peter Kater is a wonderful piano player and these are two of his dreamiest CD's. They both have been out at least 10 years and are two favorites here at the office.
Spiritual Massage – Soulfood
Quiet Heart/Spirit Wind – Richard Warner
This is mostly soft flute and chimes. Also some bird and ocean sounds. Very dreamy.
The Essence – Deva Premal
I saw Deva Premal in concert a few years ago here in Cincinnati. She has an extraordinary  voice and has taken ancient chants and given them a modern and calming melody. Lovely.
Open Heart – Ron Esposito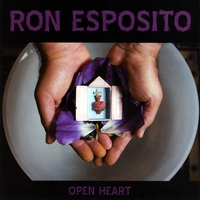 I just purchased this CD and it is already one of my favorites. Ron is a native to Cincinnati. He plays the "singing" crystal bowls and thumb piano. He combines these with Native American flute and very gentle conga drums.